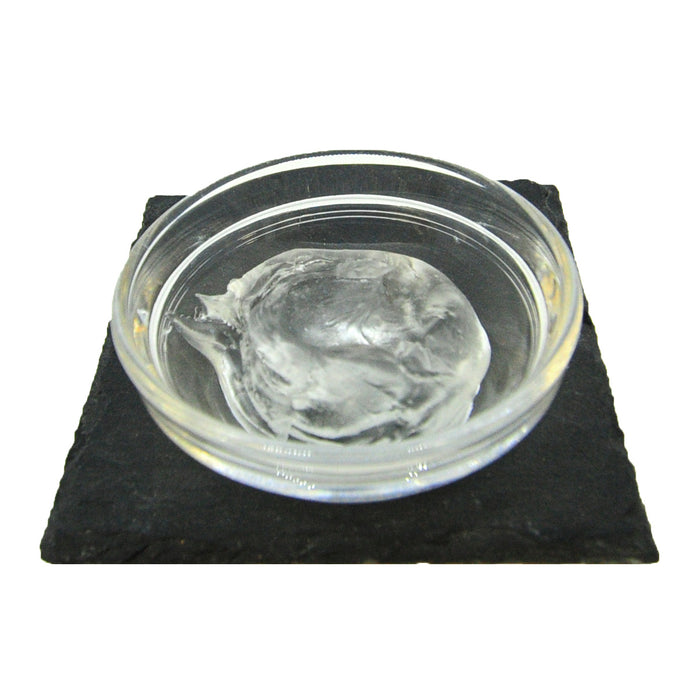 NOTE: All variants for this product are no longer regulated as a #4 flammable solid material for transport. The manufacturing process has been revised resulting in a higher flash point 223°F (106°C). However, the specifications of this material remains unchanged. 
Lotioncrafter EL3045 is a translucent paste-like silicone gel which imparts a velvety soft, tack-free skin feel. It offers thickening benefits in creams and lotions, showing excellent organic compatibility with cosmetic emollients. In soft solids, such as deodorants and lotion bars, it can improve the application experience, providing a silky, dry finish. In color cosmetics, it enhances the aesthetics of lipsticks and foundations, offering wrinkle masking with its mattifying effects, improved wear resistance, and a velvety finish, making it an ideal ingredient for cream to powder formulations. With its mattifying, light diffusing characteristics, we find it to be ideal for use in our under makeup primers.
Lotioncrafter EL3045 is an excellent anti-syneresis (anti-weeping) agent in water in oil emulsions and anhydrous systems. Picture this product as a fluid- containing sponge. The sponge is the silicone copolymer network and cyclopentasiloxane is the fluid. This silicone sponge allows its carrier or fluid to travel in and out, and can be receptive to other cosmetic ingredients. As a result, it holds oils or liquid in the external phase reducing syneresis.
INCI: Cyclopentasiloxane (and) C30-45 Alkyl Cetearyl Dimethicone Crosspolymer
It is recommended to add Lotioncrafter EL3045 to your silicone / oil phase with regular mixing
For formulations or emulsions that require heat, add Lotioncrafter EL3045 on cool down below 55°C (131°F).
Recommended usage level: 1-100 %.
Appearance: Paste-like translucent gel
Viscosity: 200,000 – 550,000 cPs
Flash Point: 223°F (106°C)
Specific Gravity: 0.94 at 77°F (25°C)
Try Out These Formulations Using this Ingredient: