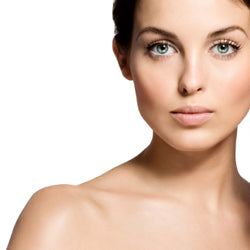 Lotioncrafter Wrinkle Defense Complex™
Our Lotioncrafter Wrinkle Defense Complex™ is an anti-aging compound containing a blend of 55% Argireline® and 45% Matrixyl™ 3000. Argireline® is a hexapeptide composed of amino acids. It works through a unique mechanism which relaxes facial tension leading to a reduction in superficial facial lines and wrinkles with regular use. Matrixyl™ 3000 contains two matrikines, Pal-GHK and Pal-GQPR. Acting as messengers of cutaneous restructuration and repair, these two peptides work synergistically to restore and maintain the skin's youthful appearance. Our combined formulation offers the potential for short and long term improvement in the appearance of wrinkles.

Useful in anti-aging products and wrinkle treatment products such as gels, serums, lotions and creams. Used at a rate of 9% in a formulation, it will provide 4% Matrixyl™ 3000 and 5% Argireline®. At 18%, it will provide 8% Matrixyl™ 3000 and 10% Argireline®.
INCI: Water (and) Glycerin (and) Butylene Glycol (and) Carbomer (and) Polysorbate 20 (and) Acetyl Hexapeptide-8 (and) Palmitoyl Tripeptide-1 (and) Palmitoyl Tetrapeptide-7
Important Note:   Argireline®, Matrixyl 3000 and Wrinkle Defense Complex are trademarks of their respective manufacturers and cannot be referenced in your marketing literature without a signed Trademark Agreement with those individual companies.
Caution: Do not directly apply onto your skin.
This product should be added to a formulation at the recommended usage rate.
Disclaimer
Statements contained herein have not been evaluated by the Food and Drug Administration. These products are not intended to diagnose, treat and cure or prevent disease. Always consult with your professional skin care provider.

Incorporation: Add at the end of the emulsion, at cool down, below 40C (104F).
Suggested Usage: 9%
Appearance: Opalescent liquid
Solubility: Soluble in water


Try out these formulations using this ingredient:
CoQ10 Moisturizer with Polypeptide Complex Kit