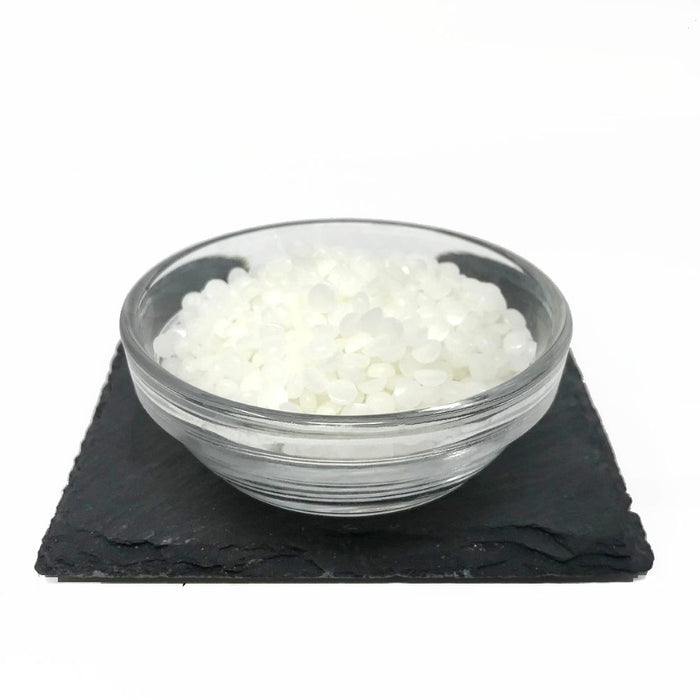 CAS# 90604-34-5, 100231-68-3
Montanov 202
is a 100% naturally derived, palm free oil-in-water emulsifier with long-lasting moisturizing effects for a smoother skin texture. Montanov 202 has high compatibility with pigments, and is non-ionic making it compatible with all types of actives. Montanov 202 also makes ultra-white fluid to cream glossy emulsions.

Key Benefits
100% natural origin content

Contains fatty alcohols from rapeseed, not palm
Readily biodegradable
COSMOS and Natrue approved
Light skin feel
Proven mattifying effect 
Outstanding emulsifying properties. emulsifies all types of oils (esters, alkanes, vegetable oils, silicone oils, mineral oils, etc), and easily emulsifies 40% of oil phase and up to 60% depending on the formulation.


INCI: Arachidyl Alcohol, Behenyl Alcohol, Arachidyl Glucoside
 California Prop 65 Statement: The following statement is made in order to comply with the California Safe Drinking Water and Toxic Enforcement Act of 1986. This product is not known to the State of California to cause cancer, birth defects or other reproductive harm.
Montanov 202 should be added to your hot oil phase. Heat your phases to 85°C and homogenize ingredients before adding oil phase to water phase. Mix under high shear or with immersion blender while warm, do not use high-shear mixing after the formulation has cooled, gently stir so as not to disrupt the liquid crystal structure. It is not recommended to use a cold-water bath to speed up the cooling process.
Recommended usage level: 3 - 5% with 5-30% oil phase
Appearance: Solid white pastilles
Stability: Stable between pH 5.5-7.5
Solubility: Soluble in oil, but also dispersible in hot water
Melting point: 74-78°C

Try out these formulations using this product: