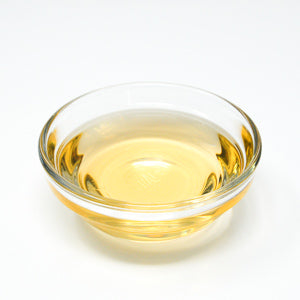 Plukenetia volubilis, commonly known as sacha inchi, sacha peanut, mountain peanut or Inca-peanut, is a perennial plant native to much of tropical South America and Southeast Asia. It has been cultivated for centuries by ancient civilizations in the Amazon Rainforest region as a food source renowned for total body health and increased endurance. Ancient Incas lived to be an average of 100 years old, without any knowledge of modern medicine and to this day, even their descendants regularly grow to extremely old ages. This is attributed to their diets, where they regularly consume 6 Incan foods that have all been linked to remarkable health and life extending properties, including sacha inchi.
NaturePep® Sacha Inchi upregulates genes responsible for the Extracellular Matrix (ECM) organization and repair. NaturePep® Sacha Inchi also upgregulates Connective Tissue Growth Factor (CTGF) critical for cell adhesion, migration and proliferation of the ECM organization, synthesis and proper alignment of collagen and elastin fibers in the dermal matrix, repair and prevention of dermal elastosis.
For information about testing and results, see the attached Technical Data Sheet.
Key Benefits
Reduces facial sagging for more contoured skin
Restructures skin by increasing dermal density
Decreases roughness for smoother appearing skin
Helps reduce appearance of wrinkles
Applications
Anti-wrinkle and facial volume contouring products, including sera, gels, light lotions, moisturizers, and masks
Multi-Active Day Creams and Serums
Skin-Softness enhancing products for the face
INCI: Hydrolyzed Plukenetia Volubilis Seed Extract 
Caution: Do not directly apply onto your skin.  This product should be added to a formulation at the recommended usage rate.
Disclaimer 
Statements contained herein have not been evaluated by the Food and Drug Administration. These products are not intended to diagnose, treat and cure or prevent disease. Always consult with your professional skin care provider.
California Prop 65 Statement: The following statement is made in order to comply with the California Safe Drinking Water and Toxic Enforcement Act of 1986. This product is not known to the State of California to cause cancer, birth defects or other reproductive harm.
NaturePep Sacha Inchi can be added to the aqueous phase. Should heat be required to formulate an emulsion, it is best to add on cooling, below 40°C (104°F), after the emulsion has formed.
Usage Rate: 1% to 5%
Appearance: Clear to slightly hazy amber liquid
Solubility: Water soluble