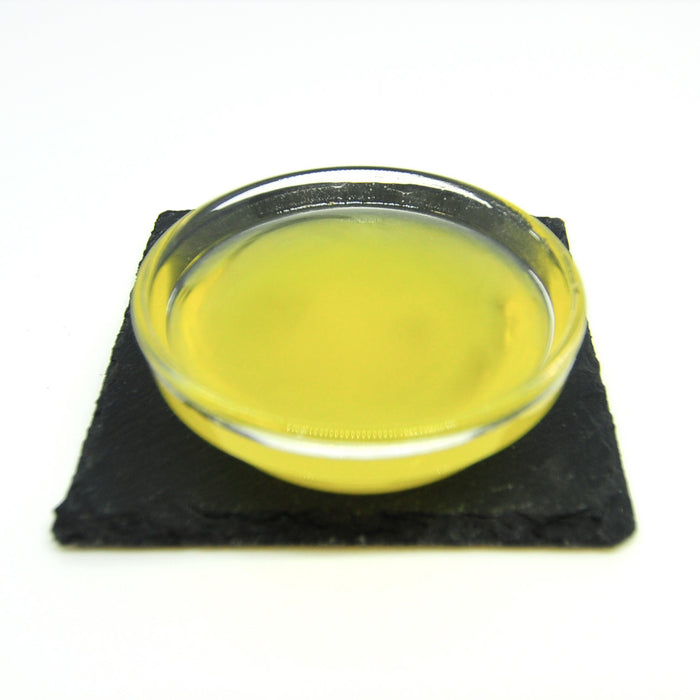 CAS No. 68553-81-1

Emollient oil extracted from rice bran, the outer coat of brown rice. Rich in vitamins, minerals, proteins and essential oils, rice bran oil is also high in fatty acids and unsaponifiables. It is an excellent source of tocotrienol, an antioxidant with the potential to be much more powerful and effective than Vitamin E.
INCI: Oryza Sativa (Rice) Bran Oil
This product is sold by weight, not volume.
California Prop 65 Statement: The following statement is made in order to comply with the California Safe Drinking Water and Toxic Enforcement Act of 1986. This product is not known to the State of California to cause cancer, birth defects or other reproductive harm. Additionally, exposure to a naturally occurring chemical in Natural Food Sources is exempt from reporting in accordance with Title 27, § 25501.
Recommended Usage Rate:
1 - 100%
Appearance:
Light amber colored oil
Processing:
 Refined, bleached, deodorized and dewaxed - Not winterized. Product is expected to appear hazy if kept under less than room temperature conditions (< 68 °F) .
Required HLB:
7
SAP Value NaOH:
0.129
KOH:
0.181
Country of Origin: USA 
Try Out These Formulations Using This Ingredient:
Natural Moisturizing Body Oil Spray