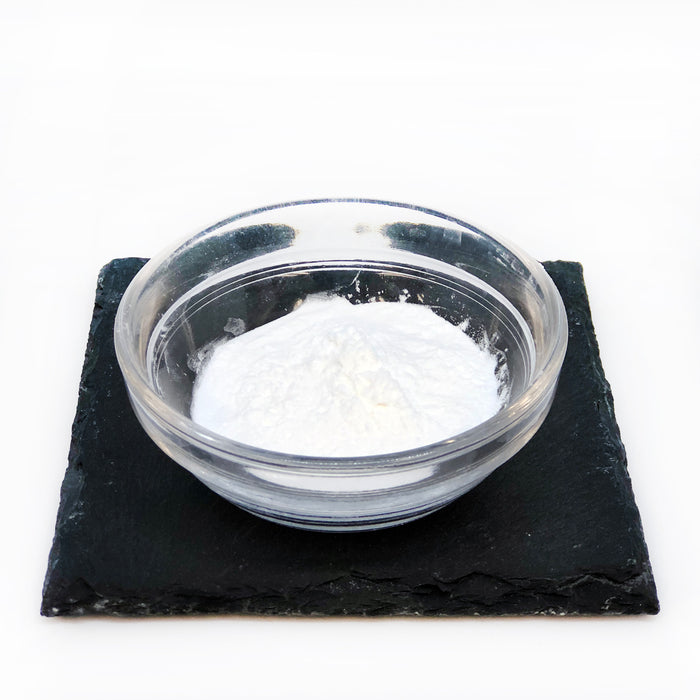 CAS # 302933-83-1

This SurfPro™ Surfactin is a natural surfactant with high biodegradability and low skin irritation. Most surfactants are produced by chemical synthesis, but SurfPro™ Surfactin is an all-natural surfactant produced by enzymatic reaction in the bodies of micro-organisms. Discovered in the culture broth of Bacillus subtilis in 1968, today it is produced in a sustainable manner by natural fermentation using that bacterium.
SurfPro™ Surfactin has a unique structure including a hydrophilic cyclic peptide part constructed by seven amino acids and a hydrophobic hydrocarbon chain. The uncommon chemical structure of the SurfPro™ Surfactin contributes to a very unique and distinguishing set of characteristics such as its range of use and its low usage rate.
Our SurfPro™ Surfactin is able to create D-Phase emulsions, a bi-continuous phase that incorporates both oil and water, using a very low dosage ( .1% to emulsify 10% of oil). The D-phase SurfPro™ Surfactin creates could be used to formulate make up remover, body mist, or degreasing products such as cleansers or shampoos.

Since such a small percentage of surfactant is needed per formulation, SurfPro™ Surfactin has a very low chance of skin irritation, and leads to no tackiness on the skin.
Key Benefits
The extremely low dosage of emulsifier with average oil droplet size of 1 micron
High performance, with a Critical Micelle Concentration equivalent to 0.003%, that is 1/3000 of that for Lecithin and 1/300 of synthetic surfactants
Used as a surfactant for very gentle cleansers
As a co-surfactant,

SurfPro™ Surfactin

helps to decrease the usage of anionic surfactants, and helps to stabilize emulsions when used with nonionic surfactants.
Only .1% of

SurfPro™ Surfactin

is used to emulsify 10% of oil
The extremely low dosage of emulsifier leads to no tackiness on skin
In a skin irritation test,

SurfPro™ Surfactin

  had no observable irritation under 2.5%

Easily biodegradeable, degrading within a week in sea and river water, making it environmentally friendly.
Applications:
Facial cleansing products, including lash washes, facial washes, and exfoliating cleansers
Body care products, such as hand or body washes
Shampoo for dry to normal hair types or sensitive scalps that require gentle to mild cleansers
Make-up removers
Oil cleansers
INCI: Sodium Surfactin
California Prop 65 Statement: The following statement is made in order to comply with the California Safe Drinking Water and Toxic Enforcement Act of 1986. This product is not known to the State of California to cause cancer, birth defects or other reproductive harm.
Ensure the final pH of the formulation is around 6.3
Oils should be added

extremely

slowly to the

SurfPro™ Surfactin

phase to avoid separation

SurfPro™ Surfactin

 is soluble in aqueous solvents.  Precipitation at acidic pH or with alkaline earth metal ions (Mg

2+

 , Ca

2+

) can occur.  Finished formulations should have a pH close to neutral and the use of a chelating agent in the presence of earth metal ions is recommended.

Typical Usage Rate:
Usage rate is 0.1-2.5% as supplied
Appearance:
White to whitish powder
Odor:
  Slight to characteristic odor
Solubility:
 Soluble in glycerin, should be added to the oil-phase
pH of 1% solution:

6.5-8.0
Country of Origin:
  Japan
Shelf Life:

12 months from the date of manufacture
Storage Instructions:

Keep at room temperature in an airtight container, avoid light, high temperature, and high humidity.



Try Out These Formulations Using this Ingredient:
Natural Body & Room Spray
(Link to video)
Natural Hydrating Hair Masque
Exfoliating Body Scrub