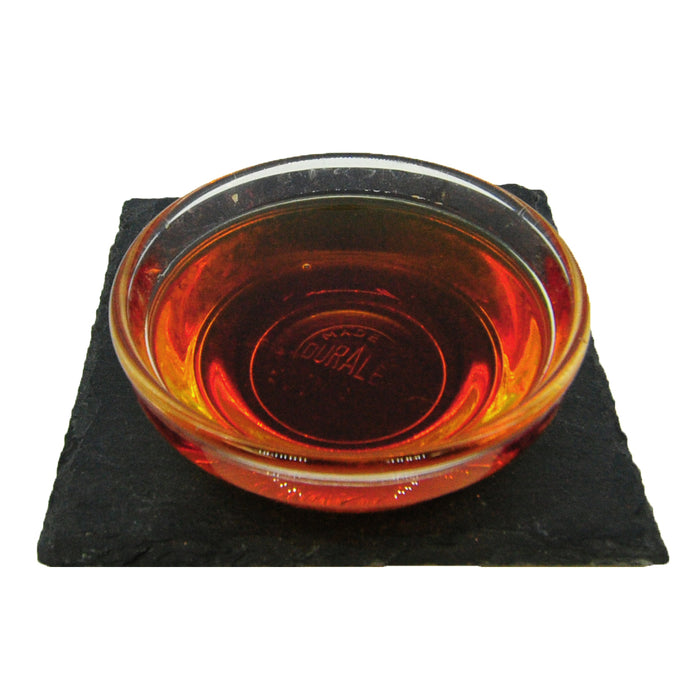 Vitamin E, Mixed Tocopherols T50
Mixed Tocopherols T50, Natural Vitamin E  is a transparent, brownish-red, viscous oil with a mild characteristic odor. It is a 50% active blend of natural mixed tocopherols isolated from the distillation of soybean oil and concentrated to contain naturally occurring d-alpha, d-beta, d-gamma and d-delta tocopherols. It is blended into an organic non-GMO soybean oil base. Mixed Tocopherols T50 guards against oxidation and extends your product's shelf life naturally.
According to the manufacturer, the Mixed Tocopherols 95% we use to create our Mixed Tocopherols T50 is derived from plants (e.g. soy), which could be genetically modified.  But it is purified and it does not contain GMO-DNA.   
INCI: Tocopherol
This is a cosmetic raw material and labeled "For External Use Only".
California Prop 65 Statement: The following statement is made in order to comply with the California Safe Drinking Water and Toxic Enforcement Act of 1986. This product may contain trace amounts of Lead (≤ 1ppm), Arsenic (≤ 1ppm), Mercury (≤ 0.1ppm), Cadmium (≤ 0.5ppm) and Methanol (≤ 3000ppm), which are known to the State of California to cause cancer, birth defects or other reproductive harm.
Recommended Use Rates:
Raw Ingredients - 0.04 - 0.5%
Formulations - 0.5 - 1.5% of the oil phase
Appearance: Brownish-red viscous liquid
Country of Origin: USA
Try out these formulations using this ingredient: