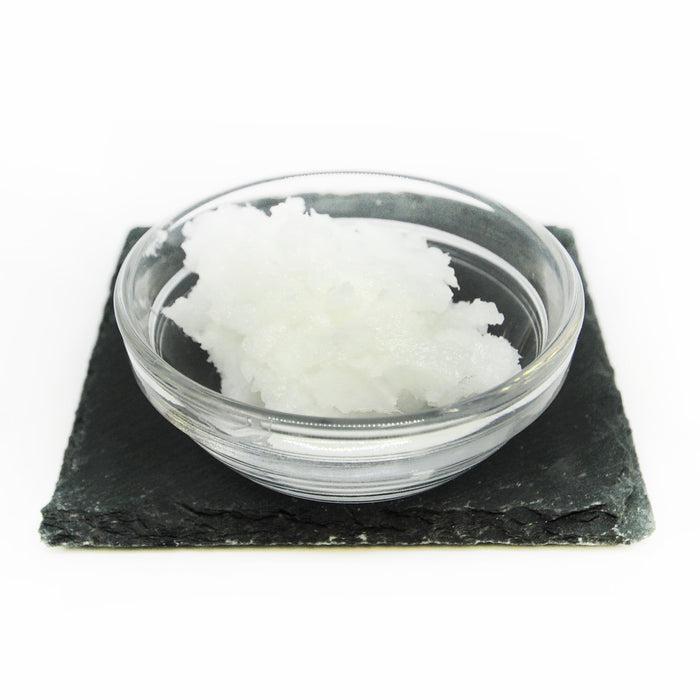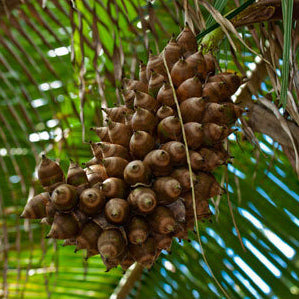 Babassu Oil, Virgin, Refined
CAS#: 91078-92-1
EINECS: 293-376-2

Babassu Oil is cold pressed from Babassu Palm kernels. Babassu oil is considered a less greasy, more silky feeling replacement for coconut oil with more oleic and linoleic acid. This moisturizing oil melts at 76°F/24°C, and melts on contact with skin. It has a shelf life of about 2-3 years.
One study showed that incorporating Babassu Oil at 7% to 10% in an oil-in-water lotion was the most effective level at reducing transepidermal water loss (TEWL) and increasing moisturization in human subjects.
Cosmetic Applications:
Skin:

Moisturizing dry skin, reducing trans-epidermal water loss, maintaining hydration, creating occlusion. Used to create a dry, silky skin feel in whipped butters and lotions.


Hair: Emollient oil suitable for all hair types to reduce water absorption and increase moisturization. Lips: Ingredient for lip balms, lipsticks and other lip care products. Anhydrous products: Suitable for all anhydrous products, including scrubs, lotion bars, massage bars, and so on. Due to its low melting point, it should not be the only solid oil or hard butter in the product.Massage: Suitable for massage bars due to its low melting point.
Due to the low melt point of Babassu Oil, it is shipped in containers, not bags.  In summer heat, it will generally melt in transit.  It can be placed in a cool room or the refrigerator to resolidify.
INCI: Orbignya Oleifera (Babassu) Seed Oil
California Prop 65 Statement: The following statement is made in order to comply with the California Safe Drinking Water and Toxic Enforcement Act of 1986. This product is not known to the State of California to cause cancer, birth defects or other reproductive harm.